How to use Youtube for business?
How to use Youtube for business?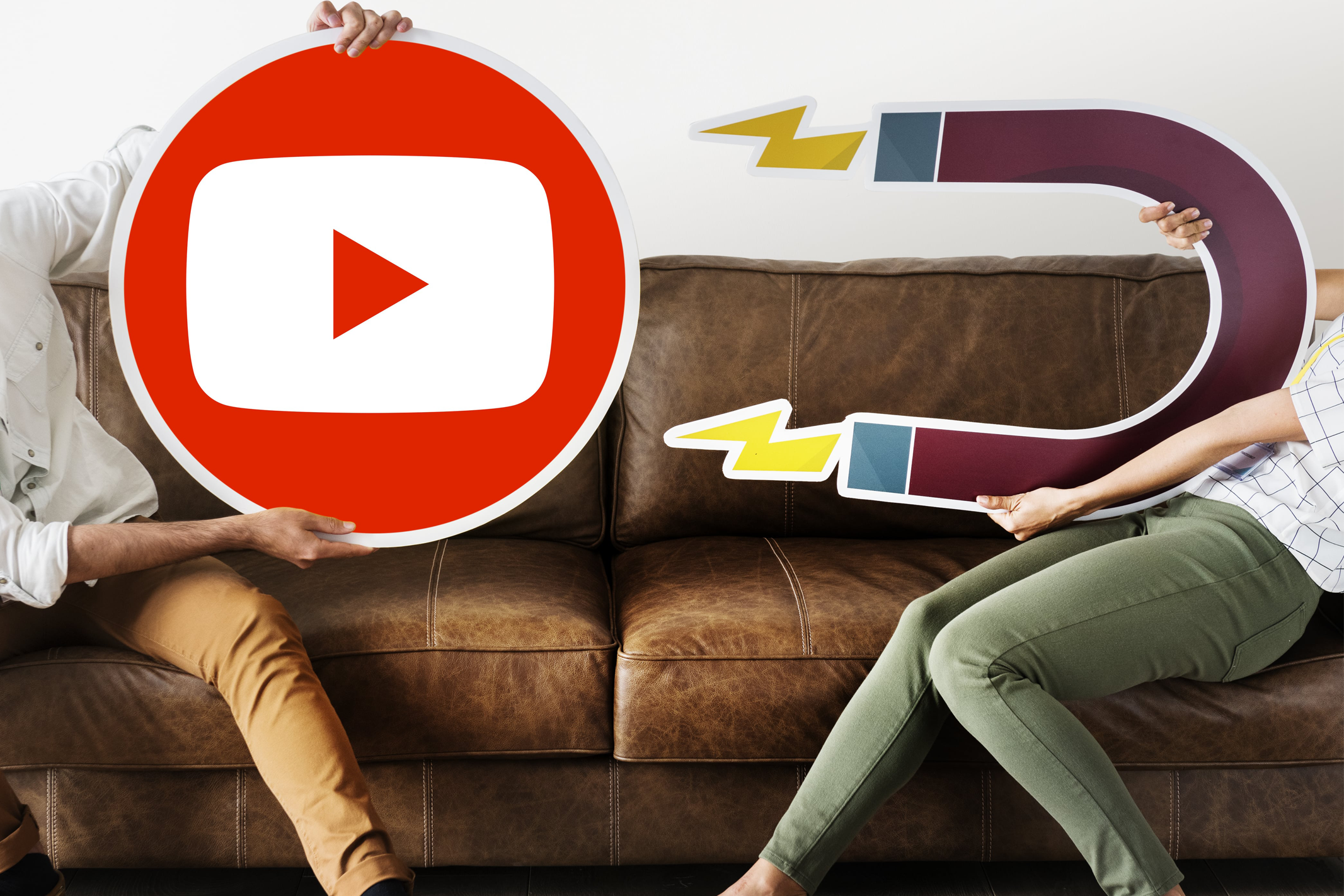 YouTube is a no brainer in case of promoting your business. Nowadays, it is the largest and most popular video distribution platform on the internet. Youtube was founded in 2005. Since then, it has been successful in transforming itself from an ordinary video-sharing platform to one that distributes the preeminent as well as versatile content. Using youtube for business can be a better investment in the longer run.
Contents are supposed to be more effective, interactive, and engaging if there is the use of multimedia elements. And since YouTube is a video video-sharing platform, efforts towards using youtube for business by creating your business content on YouTube will not go waste.
YouTube has over two billion monthly active users and one billion hours of YouTube content are watched every day. According to Reelseo and Comscore, YouTube is the largest search engine after Google.
With these facts, you should not miss out on your business promotion on YouTube.
There are examples of many brands that have prospered their business on YouTube. Some of them include Blendtec, Red Bull, PlayStation, The Ellen Show, Walmart, etc. These are household names and have been successful in branding their businesses on YouTube. So, who knows if your company becomes the next one?
Creating YouTube Strategy
Digital marketing includes the promotion of business on different platforms. But no matter which social media platform you are thinking of promoting your business on, planning is important. It can be on YouTube or Facebook, Linked In, or any other social network. A proper strategy is a must if you aim to have a consistent online presence for your business. But, strategizing for YouTube is a bit different than on Facebook and LinkedIn.
First up, you should define your niche audience. You should know who you are trying to reach. Find out who your target audiences are. At what age are they? Which gender are they? What are they into? What are their passions? This step is essential because when you try to reach everybody, you end up reaching nobody. So, be specific with your audience.
Then, you should jot down your business plans and go for a positioning strategy to be different from what others are delivering. Here, the business plans are your business growth strategy. You should find out the fault or shortcomings and address them using your content on YouTube. Use the survey to get information about the business needs as well.
There are various other companies on the platform promoting similar products. Make them your competitors and be creative and different while posting your content on YouTube. Similarly, there are also various influencers and experienced people online. Listening to their strategies and implementing them into your business will also help you make your YouTube business strategy better.
What kind of content works?
Like finding your target audience, you should also find out what type of content you want to deliver to your audience. Be specific to the topic as well. Make sure your content fills relevant needs, not more not less. And creating quality YouTube content for your business also is in your hands. So, create content that is quick, simple, engaging, and professional. If you are having problems deciding, you can even hire a professional online.
You should provide contents that make your business more transparent. One good tip is to not try and cover everything in your channel thinking that addressing the trendy things will increase your business. [Exception: If the content is related to your business then that is ok to go]. Your content will work best if you create it after analyzing your target audience.
For instance, if you run a company that manufactures home appliances, you need to make sure to target the adults mostly as they are the ones who use your products. You got to make your content powerful by mentioning the thing that makes you stand out from any other similar company and try to convince that your product is their go-to option through your business video on YouTube.
Plan your content.
Not just what to upload but also when to upload and even specifically at what time. It's good to set a fixed time to post your content on YouTube and also deliver your promise. You should not quit being consistent with your content and try not to get lost or lose track of your content delivery while developing a brand for your business.
Research Keywords
Keywords play a great role to make your business content reach out to a larger number of audiences on YouTube as it is the second largest search engine today. People search for the phrases that are relevant to your products or services even on YouTube. So, when you use the keywords in your videos, you will come up in search engines when they search for the phrase. It will help you grow real-time audiences and views of your channel.
YouTube is a separate search engine. So, the keywords used in YouTube can differ from any other search engine. Researching keywords is very easy. There are many paid and unpaid keyword finders online or you can even try the browser extensions. TubeBuddy and vidIQ are two freemium browser extensions for Chrome. Download the extension and search for the related keywords in the search engine on YouTube and it will be displayed on the right side of your YouTube results.
A simple way to track the YouTube keywords is by heading over to the YouTube search bar and writing your phrase there. A dropdown will be seen with many suggestions. They are the most relevant queries previously searched and you can sort out your keyword for your content from there. Researching keywords your competitors are using can also be effective.
Optimize your Video
As similar to keywords, optimizing your videos will help your YouTube content reach out to a large number of keywords. But optimizing a YouTube video means a lot more. The keywords are to be used in an optimized manner. The title and the description play a great role in better search engine ranking. You should ensure that you are properly using the keywords.
Use the appropriate specified size for the video and create a custom thumbnail for any video you post. Make sure that you are uploading professional-looking and quality videos. Similarly, there are many other basic but useful elements to focus on which include adding subtitles to your videos in different languages, using cards, bumper ads, end screen, and watermarks.
Adding subtitles to your video increases keyword density and diversity, and user engagement rates. The best part is that it also boosts SEO through more keyword usage. And including secondary language subtitles allows speakers of those languages to understand and engage with your videos. Likewise, cards, bumper ads, end screens, and watermarks are clickable links to coordinate viewers' next move.
Optimize Your YouTube Channel
Create a YouTube channel and fill all the sections that are to be filled out. Customizing your channel and managing the YouTube studio will make your YouTube profile look more professional and help your business to make it a brand. Adding descriptions to your channel's 'About', making a playlist of your videos, using YouTube hashtags, etc. will make you look out more professional and enhance your business.
Have a suitable theme or format on channel and videos. While going through this process, you should go both ways; for mobile and PC. Make sure it is well optimized and easy to navigate, whether it is on a mobile or desktop view. You can also make a separate intro or outro video and add it to the homepage of your channel. Moreover, you can also track your video analytics. So, analyze them regularly, adapt them, and know where the improvement is to be done.
Also, YouTube features a call-to-action button. Use them in your videos providing a clickthrough to your business website or product advertisement. Increase action through influencers and use your clickthrough in their content. If an influencer's audience likes your content, they may want to know more about your brand. Adding click-through and call-to-action buttons in your video and its description prompts users to take immediate actions.
Be Social
Interacting with other YouTube users, followers, and influencers and developing networks by building relationships can be very significant. You can interact with your followers through comments, likes, subscriptions, playlists, sharing, messaging, shoutouts, and mentions. There are several ways to interact with audiences. Moreover, direct messaging is the best source of interaction and considered more efficient.
Posting real stories and values of your company and the company's employee profile will increase socialization. When you become more social, you develop more branding and reach a larger population through the connections. This helps you drive traffic to your website and increase branding.
Earn with YouTube and Promote Your Videos
Along with maintaining the relationship, promoting other content for earning money, and even sponsoring your content is a good business strategy. Use the YouTube ads, sponsored content, and analytics to generate leads from your market. The sales funnel approach is the key to making consistent sales.
To earn with YouTube, generating leads is important. So, what should you do for generating leads for your business? After you have published powerful business content on Youtube, you should advertise your videos using YouTube ads. You can also sponsor your content by connecting with other influencers and YouTubers on the platform. These things help you to make consistent sales.
Promoting one's video is simple using YouTube.
As earlier, you can also sponsor your content on other videos on YouTube. Similarly, embedding your videos so that your YouTube content can be linked-to another website or other platforms can be the best way of promoting your content. It means you can embed your content on your business website, another website as a sponsorship, Facebook, LinkedIn, Google Ads, emailing, or any other relevant areas.
According to Alexa, people upload 500 hours of video every minute and an average person spends 11 minutes and 24 seconds per day on YouTube. Knowing this creator and viewer fact, we can say that YouTube is a growing platform, and if you are missing out on promoting your business through YouTube, you are missing out a lot.