Social Media Strategy for 2021
Social Media Strategy for 2021
Making a connection through social media is easier nowadays and it has become an essential part of a consumer's life. There are about 3 billion people all around the world using social media. Along with this, businesses are also developing various social media strategy to reach these social media customers.
Using a digital approach for marketing can be competitive and may not generate the desired outcome if you don't have the required knowledge about the same. Without planning a proper strategy it is difficult to generate quality traffic. Since the digital algorithm and social media trends change now and then, marketers need to stay updated to pervade the audience.
There are few possible trends seen arising in the earlier year and it looks like it will make its way towards being a useful marketing strategy in 2021.
1.Social Media Influencers
Influencers are the new trendsetters on digital platforms. They help build a community that digital marketers are in search of today. Investing in an influencer is much effective than investing in ad campaigns. Marketers have even seen that micro-influencers have even more potential than big influencers, depending on the product and service that a company is catering to. It's because they can maximize the use of story features of social media and engage their followers with the brand they promote. Using influencers as a part of your social media strategy can have a great impact on your brand and your business.
However, working with the influencers could be difficult for the brand due to the new Instagram feature of not showing the public metrics of the number of likes. But on the brighter side, one can choose whether to make the likes public or not. Also, it doesn't change the engagement.
2.Engagement through contests and giveaways
Running a social media giveaway or contest is a great start for an online conversation about your business. This is a very effective marketing strategy for engaging and increasing brand visibility. You can generate more leads and establish engagement on your social media page.
Among all the social media Facebook and Instagram have been very effective in running campaigns and giveaways. In traditional times, we can see similar engagement created by FMCG (Fast Moving Consumer Goods) companies by providing money or coupons and sometimes holding a contest that enabled the consumers in buying their product. Encouraging users to interact with the content through giveaways show definitely be in your social media strategy list.
Bringing in such contests and giveaways is also helpful in identifying the types of audiences. From one individual to another it reaches heterogeneous customers. It is easy to bring leads and increase the traffic of your page through such engagement. Conduct your giveaways and contest in such a way that it also promotes your products.
3.Power of Video content
The video contents are powerful enough to dominate social media. Videos are capable of creating the best picture of the brand and its vision. With the rising scope of cinematography, the quality of presenting video content has also improved globally. Creating ad videos is still one of the most powerful means to deliver your brand message. Since videos bring the highest amount of engagement on any platform, incorporating video content should be the priority of your social media strategy.
Live videos are another powerful video content useful for announcements, behind the scenes, product information, and interacting with the audience. This helps you to show transparency in your work. You can also use the story features of social media. This allows you to provide short crispy information to your audience.
The video limit for Instagram is quite less [less than 1 minute] but no worries as the IGTV feature has facilitated the use of longer video content for Instagram.
4.Building communities in social media
While using Social Media, building a community in the platforms comes in handy for marketers. Building a community means you create a space where people meet and get benefitted from one another like a page or forum. Community building combined with an expert marketing strategy can do wonders to increase your company's brand awareness and sales. Information sharing through community networks is also allowing businesses to connect and grow relationships that have been resulting in bringing good visibility.
Building a community and being the main source of information for it is still considered an engaging tactic. People rely on the information shared by the page. This is where the trend is heading towards even from the perspective of digital marketers. Social media platforms are shifting towards group-based information sharing and ads for more personalized messages with the promise of privacy.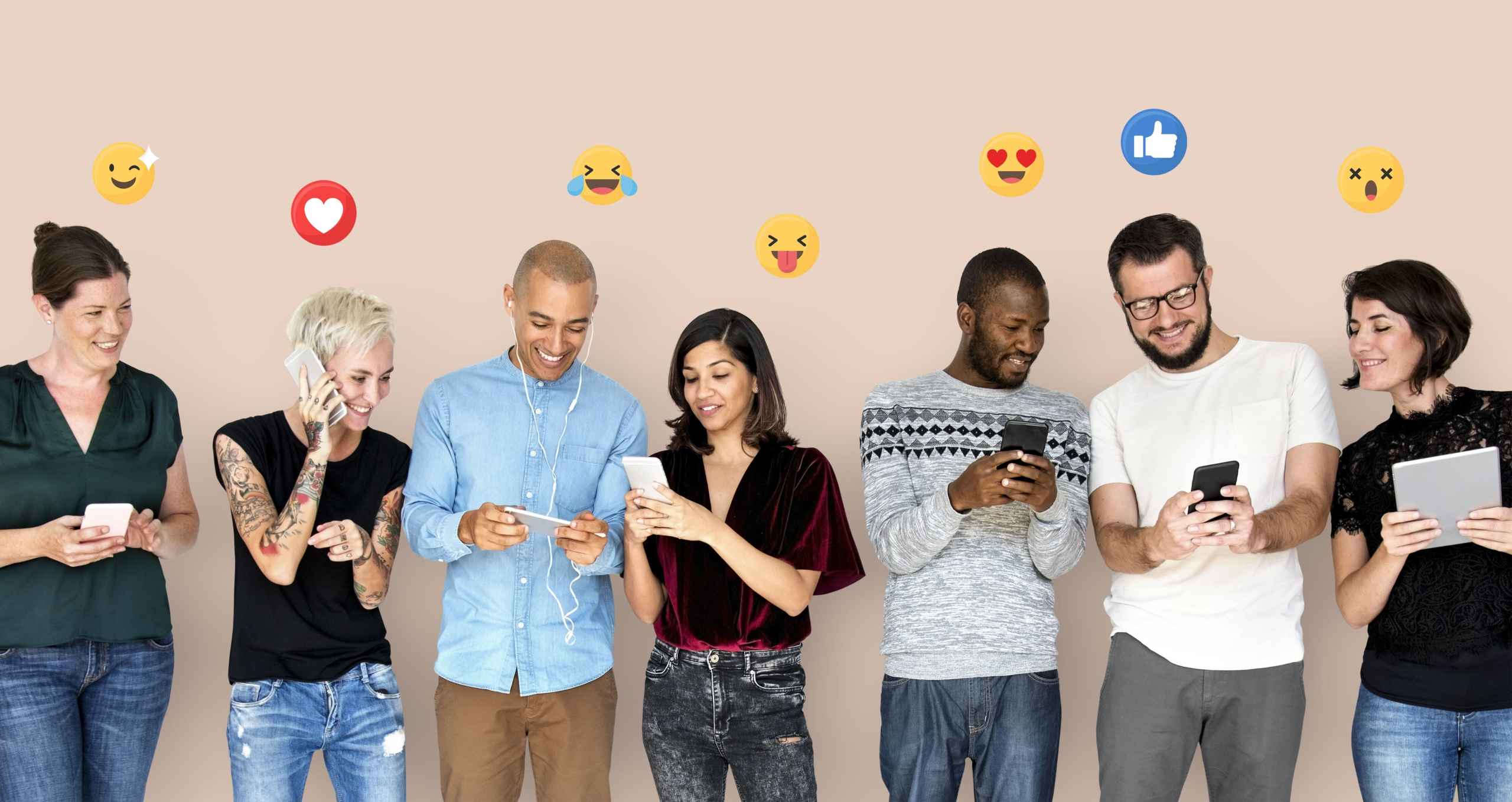 5.User-generated contents
The trend these days is with the user-generated content that increases the visibility of the brand. The audiences tend to make the content more engaging and interesting. They are the unpaid promoters, often fans or critics of the brand. Either way, they provide visibility to the brand. It can be videos, photos, blogs, tweets, memes, testimonies, emoticons related to the brand. Such UGC is also building a community on social media and you can also use it as a social media strategy.
Memes are on the top list of user-generated content these days. It takes no time to create one and then get into the hype. For instance, let's take the example of the recent ad campaign of Coca-cola, "Jigri Pack" in Nepal through Instagram. At first, it used different social media influencers and celebrities in its ad videos. Their monotonous video content made the critics troll more about the ad; created memes, parody videos, tweets that made the ad campaign even more visible.
They say negative publicity is also good. However, it will be more beneficial if your ad content brings positive changes attracting the audience. Else as per the trend, your business campaign could also face a backlash.
6.AR technologies
Augmented Reality has not failed in creating an impression. Marketers have been using this technology for a widespread of its contents in interesting and entertaining ways. Filters available on the camera, on social media platforms, have been a lot more engaging. Following this trend, we can already see that during special occasions or event promotions brands or campaigns are promoting and using relatable filters.
AR has also been used by some brands with the availability of AR filters to experience the product result. Like Asian Paints, in one of their ad campaigns, they had introduced an app that allows the users to take photos of their rooms and add colors to check its result. Such a trend is slowly increasing and there is a high probability, especially in the post-pandemic scenario, that AR will also be a trendsetter.
Another good example can be the AR feature introduced by Adidas for its Alphaedge footwear. The app was launched on the iOS platform where the users could tap on the product and try on the shoes virtually to see the size, color as per the users' needs. L'Oreal also used a similar feature and saw huge success.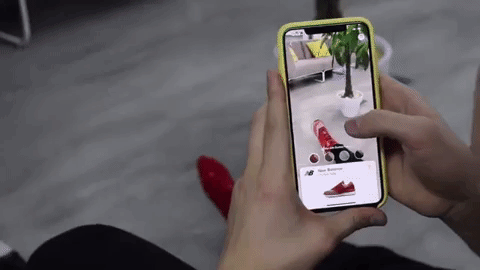 7.Call to Action (CTA) button
CTA marketing is one of the provoking marketing tools that instruct for an immediate response. This is a term that is secondarily used in the marketing process. It gives the audience of your page, a direction about what to do next.
Buttons like download, message, sign up or log in, contact us, free, buy now are some of the CTA that is used frequently on a digital platform. This motivates your audience to interact with your content. To ensure that people are interested in taking immediate response CTA buttons must be appealing and attractive.
One expert guide is to use the FOMO marketing technique to push forward the CTA. FOMO means fear of missing out, this marketing strategy is used to elicit the audience's instinctive fear of missing out and make them more likely to take immediate action.
Where is the next shift?
Niche social media platforms like TikTok and Twitch are also getting popular in today's context. Even though these were introduced many years ago, in the past few years they have been gaining extreme popularity.
TikTok already has garnered over 500 million active users with 66% of them under 30 worldwide. Twitch, on the other hand, has 15 million active users daily with about 50% of the users under 30. The content uploaders on both platforms have a dedicated fan base. Both are video-based platforms and are very good at setting trends, creating a buzz, and constantly engaging the audience.
Optimizing influencer marketing could prove to be effective on such platforms. They will help you expand your reach, allow you to connect with a larger audience in a way that is relevant and value-driven.
When it comes to digital marketing, Social Media Marketing has always been synonymous. Taking benefit of the trend that most people use social media, digital marketers have taken this integrated platform as their workplace. About 86% of consumers prefer an authentic and honest brand personality on social networks. Some of the trends mentioned above are already on their way to dominate the social media landscape. If your goal is to get more traffic, engage the audience and increase your sales, ride the wave of social media trends and tailor them to your needs.