How YouTube is being used as the next search engine
How YouTube is being used as the next search engine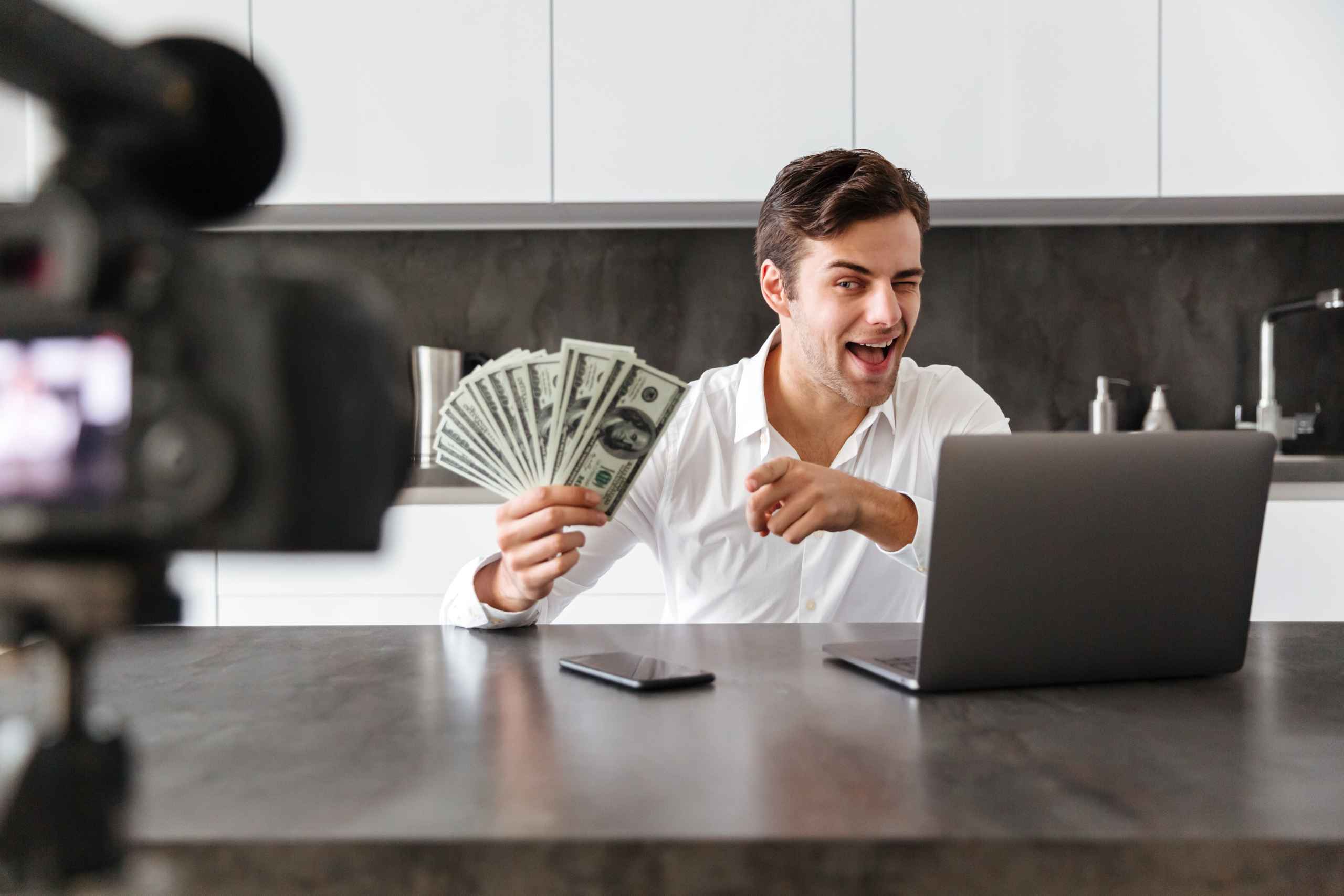 YouTube is the most popular search engine, second only to Google. It has 2 billion users worldwide and 3 billion searches per month. About 6 billion hours worth of videos is played on YouTube every month.
It is no surprise that YouTube is a huge platform and has not limited its charm for entertainment. It is also used as an effective platform for digital marketing because of its great impact on web users and web visitors. Moreover, YouTube is a great choice for video hosting also as it makes it easy for you to add and optimize your videos. People use YouTube to post their content about their brand, products, and services.
Three former PayPal employees entered the market in 2005 to provide audiences to access/ share fast & easy internet videos. In 2006, Google bought YouTube for USD 1.65 billion and since then it has operated as one of Google's subsidiaries.
One of the main reasons YouTube grasps its superior place in the industry is because of how accessible it is. And because YouTube makes it so easy to get started and anyone can share their content with a large set of audiences that can navigate the platform in about 80 different languages.
The trend you can see
Youtube is such a sensational social network that you will see all the age groups, from a baby listening to rhymes to an elderly listening to News and Preachings, every individual enjoys YouTube. It has become THE platform for people to learn, enjoy and even make a career.
According to a recent study conducted, 85 percent of teenagers (ages 13–17) say they use the platform. About 77% of teenagers subscribe to a YouTube channel and they mostly enjoy music, gaming, entertainment, and beauty videos. Within this demographic, 1 out of 3 teenagers subscribes to a channel in the "Music" and "Popular on YouTube" channel categories.
YouTube has a large library of music, and people tend to use YouTube, even just to play music (in the background). In seconds, you can listen to the world's latest songs, catch up with every little thing happening across the world. And not to forget the fabulous TV shows, reality shows. Likewise, 80% of teens have high school teachers or college instructors who use YouTube for educational purposes in the classroom.
Furthermore, YouTube is more than music, and entertainment videos these days. It is a career platform for many. You will see tons of people posting beauty-related, fitness, cooking, and entertainment-related videos and earn through it.
There also has been a rise in mobile users. There are about 1 billion mobile users for YouTube, which roughly is about 25% of the total stats.
Ranking in Google with YouTube
Have you ever noticed that while searching for something on Google or other search engines, your SERPs include videos from YouTube? This is how two powerful search engines unite. Search results on YouTube alone are a separate game altogether.
A SERP (search engine results page) refers to the page you can see in search engines, in response to a query by a user. A SERP may feature answers that users are asking, solve their problems with appropriate solutions or reach their goals as quickly and easily as possible. The results are of two general types; organic search (i.e. using search engine's algorithm) and, the second is, sponsored search (i.e. advertisements).
For example: when you search for "best sci-fi movies 2021, you will get a page with names of pictures to scroll through, at the top, and below that, you will get relevant results and lot of pictures/ videos of movies with the names and then the web links where you can find the best sci-fi movies of 2021. So, here, SERP features are the pictures and videos that you see on the top of the webpage and the organic results are the web links that are listed after the pictures and videos.
When one creates and posts a video, Google crawlers scan the content and, if well-optimized, rank it higher in Google pages so that one can reach their targeted audience and more. From an SEO point of view, being recorded inside Google's rich answer boxes offers a ton of SERP landscape. You own answer boxes on the significant keywords in your niche, you will most likely dominate your extremely beneficial business field. Search results on YouTube itself work similarly, with only video-based results.
Moving ahead, to gather more attention you can also capitalize on features like Google Answer Box, Video snippets, and Video Carousel Box.
If you optimize your content correctly, the Google Answer Box feature displays your content as a part of the users' queries on the top, without the need of clicking on another page or link. Likewise, a small portion of your video shows up next to the search result under its Video snippet feature. And the Video Carousel Box features 2 to 3 videos. In addition, Google Home and Google Assistant have popularized YouTube video results as their search results incorporate, and even prioritize, YouTube's content to answer people's queries.
These features in Google make YouTube a priority in digital marketing strategies as well for it plays a crucial role for websites to be able to rank in Google SERPs.
Benefits of YouTube for your business
YouTube brings various benefits to your business. It has become prominent for people of all ages, education levels, and income levels worldwide to learn, be entertained, and earn. The best part about YouTube is it is easy to navigate through, has many useful tools, and is cost-effective.
We have already talked about ranking in Google and other search engines. If you have high-quality articles on your website with complimentary videos on YouTube, apart from the ranking, this can also fabricate enough backlinks to your website.
As you don't have to pay to host videos on YouTube, nor do you need a license to create your own library for videos, it makes using YouTube for digital marketing purposes cost-effective. No matter what your business/brand is trying to promote, it provides you with a similar platform and access to expand and venture on your content.
If you meet the audience's interests you can have a huge fan following, meaning more traffic, and engagement. But to find the right audience you need to have a well-planned strategy and then prioritize SEO in all of your YouTube content. An additional feature of YouTube to create playlists and autoplay gives your business an advantage as it helps viewers find all your content/videos without any hassle. Basically, your work becomes more organized and easy to find.
Lastly, with the YouTube monetization option including YouTube or Google ads, you can earn that too on a regular basis, given you meet the criteria. Making sponsored content on YouTube can also help you earn.
How to make most of YouTube
To start, make sure to use appropriate hashtags (#) in your posts; they act as tags that you add to video titles and descriptions and can improve your video's discoverability on the platform.
Talking about the description for your YouTube videos, make sure you add at least a paragraph to summarize your content or give background to it. It will help the crawlers to rank your content higher as well as help users to know and retain the content you are talking about. Use intriguing and accurate with relevant keywords, for better rankings.
Also, create custom thumbnails. Other than your title, the image you select speaks about your video which has effects on people searching for a video to watch. Consider that 90% of top-performing recordings on YouTube utilize a custom thumbnail as opposed to an auto-produced one.
Next is you can embed your videos on youtube to pull attraction. It is an effective way to increase engagement with social media posts. So, embedding refers to the combination of links, or other graphical content like videos and gifs that encourages increased click-through and engagement. Use and embed videos in your e-mails too, with an attractive subject line. Email marketing with video can be surprisingly effective.
To attract more people you can also post your work to different social platforms. Before you share on social media, make sure your video has subtitles as it makes it easier and more accessible for people to watch. People love to scroll through their feeds while commuting, so if your video has subtitles it increases the probability of them watching the video.
What Type of Content Should Businesses create?
In a minute, about 300-hour worth of videos gets posted on YouTube. That is a lot. So, we can see plurality in content, which creates the need to be creative to stand out.
No matter which social platform you choose for your business promotion, the content should be the priority. Content here means both written and video materials. Right, quality content can increase engagement. To increase engagement on your channel, you can connect with your audiences personally. Analyze your business very thoroughly and narrow down the types of content that suit you and your niche audience.
For format, you can use some common ones like answer/question or FAQs, tutorials or explanation videos, reviews. But equally, it is important to make more intriguing and funny videos representing your business and that could pull more people.
While using social media platforms, go live or hold webinars to keep your audience occupied. Consider using content that boasts real stories and human values; add human touch by showing how you work, celebrating birthdays and sharing the achievements of your employees.
Make sure your posts appeal to not just the eyes of your potential clients but also engages them. Right content makes you searchable in all search engines too.
Undeniably, YouTube is a crucial part of digital marketing because it gives a wider audience reach, search engine optimization options, easy and fast accessibility, in a cost-effective manner. Regardless of the platform you use, it is a must to give priority to the content you are producing. Giving quality content and maintaining consistency in all your activities across all platforms is also necessary. With the right use of SEO in your videos, it is easier to rank on YouTube and other SERPs too.