How TikTok is the next best thing in SMM?
How TikTok is the next best thing in SMM?
TikTok is a video-sharing social networking service, owned by a Beijing company, ByteDance. Zhang Yiming founded it in 2012 to create short videos of up to 15 seconds where the users create short lip-sync, do comedy, and show their talent. On 9 November 2017, ByteDance spent up to $1 billion to purchase Musical.ly, a start-up based in Shanghai, and soon after, the app was launched outside of China on both iOS and Android platforms. The app saw popularity majorly in Asia, in the United States, and many other parts of the world. On 2 August 2018, Musical.ly merged with TikTok in a vision to create a larger. interactive video-based community.
Today, Tiktok has been one of those uprising platforms and breaking the precedents, the platforms show great potential when it comes to social media marketing.
What makes TikTok Special?
In Tiktok, from adults to kids, everyone can create short, shareable videos ranging from funny to serious and connect with their friends, family, and fans. Its likes and comments are like any other platform, however, it lets you create duets, making engagement more fun and easier. Its user interface is much easier, with less prep time than from apps like Instagram or Snapchat.
It has a vast collection of databases of audio and filters with an easy option of editing, music clips, sound effects, filters, and more features. It is available in over 150 countries and over 75 languages, making it accessible to all. And the fact that its 2018-merger didn't disturb the existing accounts and data, worked in its favor.
Who is using it?
A total of 41 percent of TikTok users are aged between 16 and 24 (Globalwebindex, 2019). Of this, 44% of TikTok users are female while 56% are male. Withal, TikTok's geographical use, 43% of new users are from India. And 90% say they use the app daily.
TikTok's 2019 downloads were pulled from Asia, specifically, India. It has 15 Indian languages. The app has been downloaded 466.8 million times (or 31 percent) in India and 173.2 million downloads from China. Amazingly, these two countries hold more than 40 percent of space, and the remaining 60 percent is from the rest of the countries.
And with these shocking percentages, you will be thrilled to know that it's the youngsters of the world capturing the majority of the space. Furthermore, TikTok was downloaded 738 million times in 2019, which has increased to 2.6 billion downloads worldwide by 2020. On average, daily time spent on TikTok was estimated at 52 minutes worldwide. And Indian TikTok-users spend 38 minutes daily using TikTok.
TikTok is important for social media marketing, why?
TikTok apart from the medium of entertainment has become a good source of income. People are promoting their brand and services through TikTok. People are now experimenting with TikTok marketing features, such as in-feed ads, branded hashtags challenges, brand takeovers, and shoppable ads. This has given profitable advantages for top brands like Chipotle, Ralph Lauren, and the NFL. Moreover, TikTok also allows sponsoring hashtags, which allows users to browse products related to the sponsored hashtag without leaving the platform.
Not only this craze of getting famous, which encourages people to do things they wouldn't normally do to get a larger audience. They have become obsessed with "likes" and virtual approval. So, we can say TikTok will be the next biggest social media platform for advertising.
Popular trends that were seen 
2020 was a victorious year for TikTok. Setting the same pace for 2021, TikTok persistently hatched viral trendy videos around the world which generated 1.1 billion users. Hashtag challenges, memes, influencer sponsorship challenges, celeb challenges, twins' challenges, and many more were part of TikTok. Users have been seen with a video where they make fun of themselves in embarrassing ways in public; performing silly pranks; doing skits and much more entertaining things.
Ever heard of 'Haribo Challenge' where hundreds of gummy bears are arranged as a crowd while Adele's "Someone Like You" plays in the background, it went viral like crazy. And the famous Old Town Road challenge became the most talked-about song of 2019! In this, the user would drink "Yee Yee Juice" and change into a more 'western' persona in time for the song's drop.
Growth of TikTok
TikTok is the most downloaded app in the world in recent years. It exceeded one billion downloads on the App Store and 1.5 billion downloads mark on Google Play in one sole year-2019. In January 2021 only, it 62 million downloads.
There were many people, who gained popularity and few who became social influencers, who came up with a video or challenge which got the audience crazy and led them to follow it. "Old Town Road" by Lil Nas X was one of the biggest songs of 2019. Next, Jimmy Fallon's one of TikTok's first influencer collaborations on the platform came up with #TumbleweedChallenge which generated 8,000 videos with over 9 million views in just seven days. And who can forget the "Ban Ban Bang" challenge which generated 4.2 billion views and counting?
In June 2019, the company which received 37 billion views introduced the #EduTok. Looking at this success, the company initiated partnerships with Edtech start-ups to create educational content on the platform.
Apart from that many people got stardom because of their success on TikTok. Some of them are Roxanne (Arizona Zervas), Truth Hurts (Lizzo). Yellow Hearts (Ant Saunders), Stupid (Ashnikko), and Lalala (bbno$). Adding on, Riyaz Ali, Nisha Guragain, Avneet Kaur, Sameeksha Sud, Lucky Dancer, and many more from India have over 15 million followers in TikTok.
Well moving on, we do have a darker side of TikTok. We can see that people put their health at risk for more views and likes. It is causing young people to do bolder stunts. The dangerous challenges have been filmed. The cases like eating laundry detergent by teens, the Bird Box Challenge where the participants attempted to do often dangerous tasks blindfolded and many more terrible cases emerged. After watching these horrific videos, the government had taken measure steps and banned it from their country to safeguard their citizens.
In February 2019, ByteDance paid a US$5.7 million fine to the Federal Trade Commission in the US over TikTok's illegal collection of personal information from children. Which led the platform to "creating measures" that will protect users, including tools to safeguard their kids' that could be in the knowledge of their parents.  The news of Indonesia banned TikTok was glimpsed for involvement in pornography, inappropriate content, and blasphemy. The ban was removed a week later as soon as TikTok agreed to remove "all negative content". They even open an office in Indonesia later on.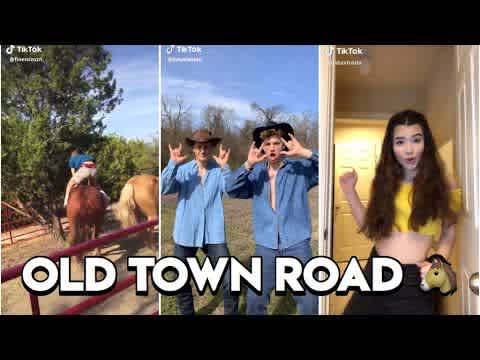 Why brands should promote on TikTok?
TikTok has features that stand it out and pull larger audiences. Mainly because of the editing options, filters, live streaming, easy social sharing, variety of soundtracks, duet options, QR code scanner, and Geo-locations. TikTok also helps in advertising your brand and services. Why should you advertise on TikTok?
Recently, you can see people promoting their business on TikTok. Look at the instances noted that can help you how and in what ways you can promote your business through TikTok. Brands like Google and network ABC have been utilizing the platform for awareness, marking a clear shift in thinking from major corporations that TikTok is a worthwhile marketing platform. Also, The NBA joined TikTok early and has over 5.7 Million followers. The NBA shares highlights of games and celebrity player cameos. Next look at, Fast food restaurant Chiptole. They showcase the foods they serve. They also run popular competitions for TikTok users to submit their fun videos made in their restaurants.
Even media platforms such as The Washington Post and NBC have used the platform to give their followers content previews and behind-the-scenes videos that give a peek at the reporters' personalities. So, in these different ways/ ideas, you can also promote your businesses.
How can brands promote on TikTok?
Firstly, create your channel and upload videos that are relevant to your business. Make sure you upload those videos which attractively display your services. Then utilize influencers to open/share your content with a wider and targeted audience. Lastly, pay to publicize by using TikTok's new campaign options. You can consider any of the following written promotion tactics that suit best your business.
Biddable ads
Biddable ads target audiences according to age, gender, and location with the proper context on a specific platform. And in this you have three options to go with CPC (cost per click) CPM (cost per 1,000 impressions) CPV (cost per view: six seconds) So, here advertisers manage their ad campaigns and spend.
Brand Takeover Ads
These are the ads that are Full-screen five-second static or animated ads that appear when you open the TikTok app. These ads link the users to a webpage or TikTok account.
For instance look at the Food delivery app, Grubhub ran a video brand takeover ad in TikTok. For example, as soon as you open an app of TikTok you see a small animated ad before the home screen of the app.
In-Feed Native Video Ads
These are the full-screen auto-playing ads that appear between videos of user-generated content. These ads will link the users to a landing page or an app store just like Instagram story ads. For example, while you are watching videos in the TikTok app, you will see ads between the results or as you scroll the page.
Hashtag Challenges
These are themes generated by brands or businesses associated with a promoted hashtag. A hashtag challenge is when you encourage users to create videos and add your branded hashtag to them. ABC ran the #LikeAnAmericanIdol challenge on TikTok, which invites you to "show off your amazing voice!" (So far, 25.3 million videos have been created featuring the hashtag.)
You can see many companies using TikTok to showcase their services to audiences. TikTok has given them a great platform to introduce their business. As mentioned earlier 'Fast food restaurant Chiptole created the #ChipotleLidFlip challenge and got more than 100,000 submissions and 230 million views. 
One another success story is from Sephora. They show off beauty products and brands they sell on their TikTok account, coupled with odd ASMR videos in their feed.
You can see how an ordinary person can attract millions of followers. And setting themselves as social/ fashion influencers. They have become so popular that they are no less than a celeb today. Many great brands sponsor them to advertise their brands and services. They do so because they know people watch these influencers, listen to what they have got, and will consider them. So, yes if you still haven't thought about taking your digital marketing strategies to TikTok, you should rethink it. Tiktok can give an apt and wider audience.
This is all about the TikTok charms Friends. So, yes we can conclude that TikTok is a great platform that encourages people to advertise their talent and earn a good amount out of it. Not limiting it to entertainment, TikTok has also made its space in the business line. It boosts businesses to promote their business on the TikTok platform and get a wider audience. Many successful stories and examples above say TikTok did capture social media marketing online. And we have a great scope of social media marketing on the TikTok platform as well. Looking at the growth of TikTok users rising over time, we can hope for many more advantages in the coming times.